Anti-Bullying Ambassador Primary School Showcase 2014!
Every year we hold an event to celebrate and recognise the work of Anti-Bullying Ambassadors from a number of selected Primary Schools. The event provides the Ambassadors with a chance to showcase their anti-bullying work in front of a number of schools and some very special guests. We also make an anti-bullying film at all the schools which is shown on the day.
This year our Anti-Bullying Ambassador Primary Showcase Event was held at Barclays' Headquarters in Canary Wharf. Have a watch of this year's Showcase Schools films to see the range of anti-bullying initiatives they've implemented in their schools...
Our 2014 Primary Showcase Schools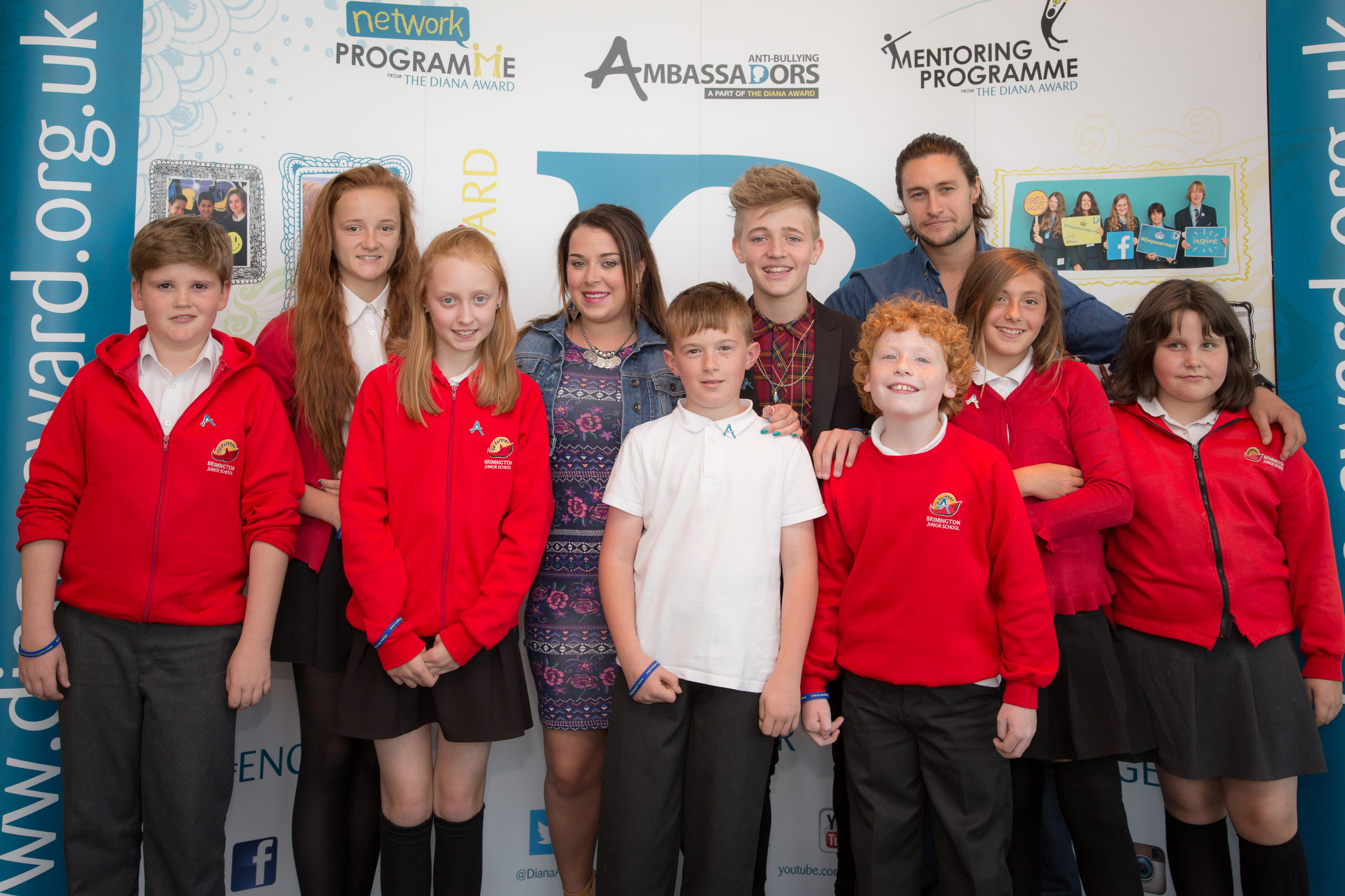 Lidget Green Primary School, Bradford
Being a very diverse school with many different cultures and backgrounds the Ambassadors at Lidget Green have done a lot of work around celebrating difference to prevent bullying. The Ambassadors recently led on a whole school Anti-Bullying march around the local school and community to raise awareness of bullying. The Ambassadors have also set up a referral form for incidents of bullying and persuaded the Head Teacher to set up an anti-bullying box to allow students to report bullying more easily.
Brimington Junior School, Chesterfield
Brimington Junior School's Ambassadors have focussed on making the transition from infant to junior school smooth and happy. They visit the local infant feeder schools and teach them about what bullying is and who they can talk if they are being bullied at junior school. The staff anti-bullying lead holds weekly meetings where issues arising and future plans are discussed. The team have taken on many tasks including; designing a parent leaflet, making posters, identifying safe and unsafe places in the playground, making an Anti-Bullying advert, meeting with the school council and making anti-bullying pledges.
Leighton Academy first received anti-bullying training from the programme in 2012. Since 2012 their work to prevent bullying in the academy has reached new heights! Although they started with a small group of Ambassadors they now have students from reception to Year 6 who are implementing measures to effectively reduce bullying. The academy believes that students need to be taught about e-safety from a young age so the Ambassadors teach their peers how to keep themselves safe online and how to deal with cyber-bullying. The Ambassadors have taken their anti-bullying campaign into the community by having a monthly slot on their local radio station.
Burton Primary School, Burton-Upon-Stather
Ambassadors at Burton prevent bullying by rewarding good behaviour. They have put initiatives in place that celebrate those pupils in school who are always a good friend. The Ambassadors provide opportunities for pupils who sometimes struggle to make and maintain friendships, to enjoy playtimes and help them to become a good friend. Good behaviour is rewarded with smiley stickers and in the school's Friday Achievement assembly. They have special clipboards with a list of questions on which help diffuse low level friendship problems in the playground. During the summer term the Ambassadors did a balloon launch to allow students to release any worries they had including any worries related to bullying.