In aid of National Anti-Bullying Week 2013 we ran a competition which asked schools and groups of young people from across the country to show us how they 'take a stand together against bullying'. We were inundated with entries and enjoyed laughing, crying and ahhhhing as we tried to select the best (it wasn't easy)! Thank you to everyone who entered; we can't tell you how thrilled we were to receive so many entries and to see all of the outstanding work Anti-Bullying Ambassadors across the country are getting up to. Congratulations to all our winners, those in first place will be visited by one of celebrity Ambassadors!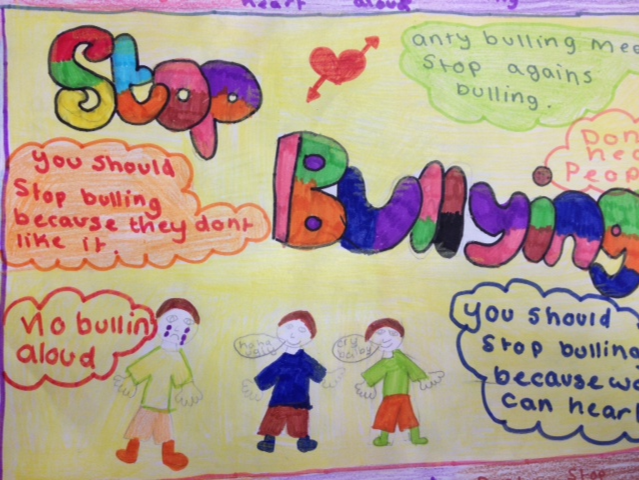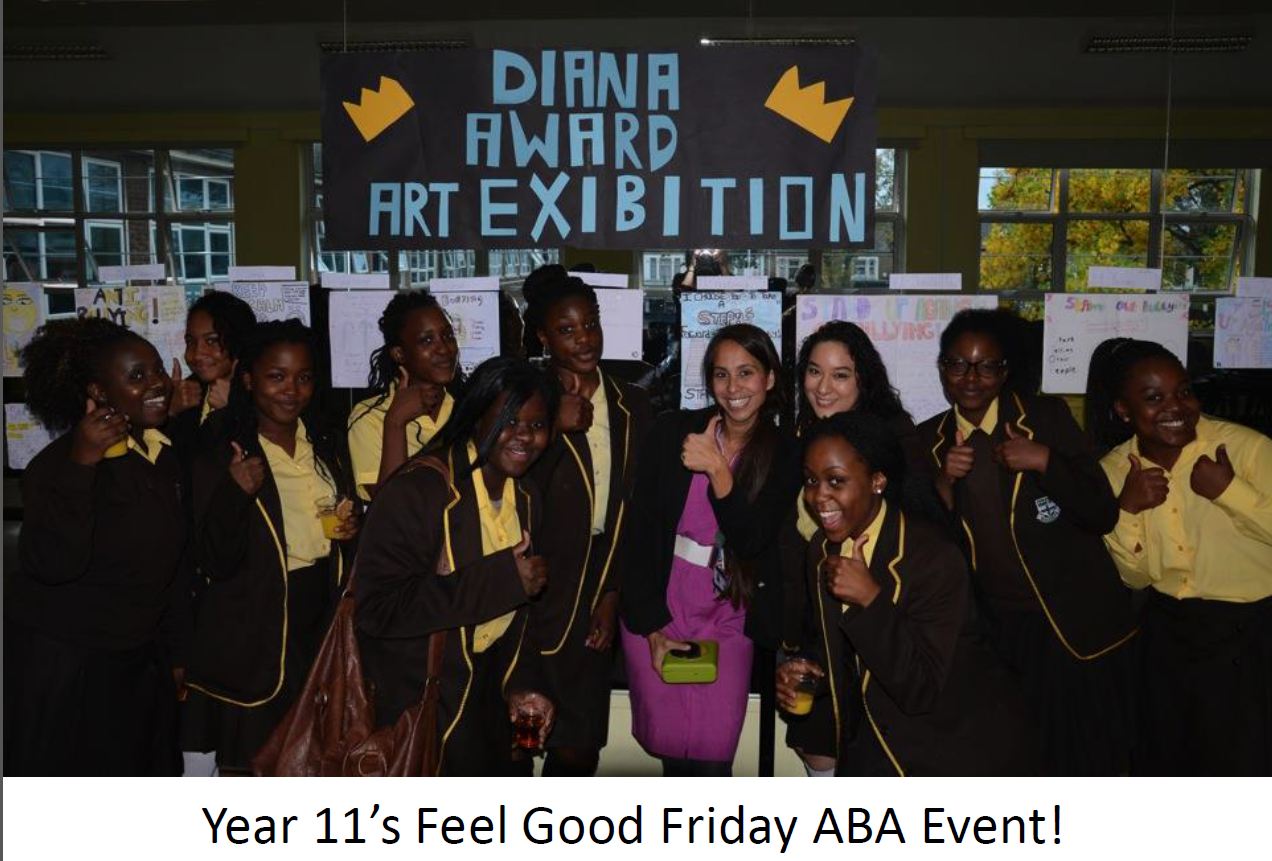 Primary School Winners
1st place: Bournehall Primary School
A massive congratulations to Bournehall Primary School in Hertfordshire for winning first place in the Primary School category. The entry involved students from Reception and years 1,2,3,4 and 6 making 'stop bullying posters', doing an anti-bullying rhyme in sign language, drawing pictures of themselves and joining them together and writing the words 'stand together against bullying' with their bodies.
2nd place: Lidget Green Primary School
In second place were Lidget Green Primary School for their wonderful samples of student's anti-bullying work from years 5 to 11. Amongst the work were some very colourful anti-bullying posters, pupils' shields of protection against bullying, poems and an anti-bullying play script. But our FAVOURITE was the recipe for kindness. Here are the ingredients:
A pinch of kindness
1 handful of sharing
2 spoonfuls of laughing
1 litre of smiles
A teaspoon of cheerfulness
50g of love
100g of gentleness
Mix these all together and you have the perfect friend!
3rd place: Portabello Primary School
In third place were Portabello Primary School for their uplifting musical entry! All year groups sung a separate song related to stopping bullying. One of our favourite songs was sung by Year 6. The following lyrics (which are now stuck in our heads) were sung along to the tune of Queen's 'We Are The Champions':
'We are united my friends,
And we'll stand together hand in hand,
We are united, we are united,
No time for bullies,
Because we are united till the end!'
Secondary Schools
1st place: Altrincham Grammar School
Well done to Altrincham Grammar School for Girls for their very interesting and varied video entry. The video showed staff and students from different departments in the school showing how they stand together in different school subjects. Whilst students from the physics team created the Anti-Bullying Ambassador A in lights, students studying languages told us in Spanish that they are standing together against bullying. We particularly loved the Anti-Bullying Ambassador cookies that the students baked. It was wonderful to see so many faces at Altrincham Grammar School getting involved with the video and taking a stand against bullying!
2nd place: St Margaret C of E Academy
In second place were St Margaret's C of E Academy whose entry involved showing us all of the Anti-Bullying initiatives they have been implementing recently. They have really been taking a whole school approach to tackling bullying. Students of all ages took part in the school's Anti-Bullying day where they learnt about the importance of teamwork, friendship and trust. Among other things the Anti-Bullying Ambassadors have helped to set up a peer mentoring system for the Year 7s and have created an Anti-Bullying booklet for the Year 7s which teaches them about the different types of bullying and asks them what they would do in certain scenarios.
3rd Place: Newbold Secondary School
In third place were Newbold Secondary School for their colourful PowerPoint Presentation which showed what the school did for National Anti-Bullying Week. Considering Newbold have only recently been trained by us they have been doing some very exciting work. For National Anti-Bullying Week they held a balloon launch. On each balloon they attached a label asking whoever found the balloon to take a stand against bullying. The balloons, which were released in Derbyshire, travelled as far as Cornwall! Assemblies were held all week to spread the Anti-Bullying message. The team have also set up an Anti-Bullying room and an Anti-Bullyng bench. The Ambassadors also now have a different school jumper to show students who they are. Exciting times ahead for Newbold!