Anti-Bullying Ambassador School's Showcase
Facebook London 2016
On Tuesday 5th July The Diana Award asked the nation to #StandUpToBullying.
The event brought together over 200 people, including celebrities, Facebook's team, MPs, schools, staff and parents to Facebook's offices in London to show how we can all #StandUpToBullying. The event was action-packed! The audience heard how Christopher Eccleston, Yvette Cooper, Marcus Butler, JJ from Union J, Jack Higgins and three of our showcase schools all #StandUpToBullying in their own way, be it through music, vlogging or dance. The Diana Award were also delighted to launch a brand new video resource which helps Facebook users understand what they can do if they receive abuse on the platform.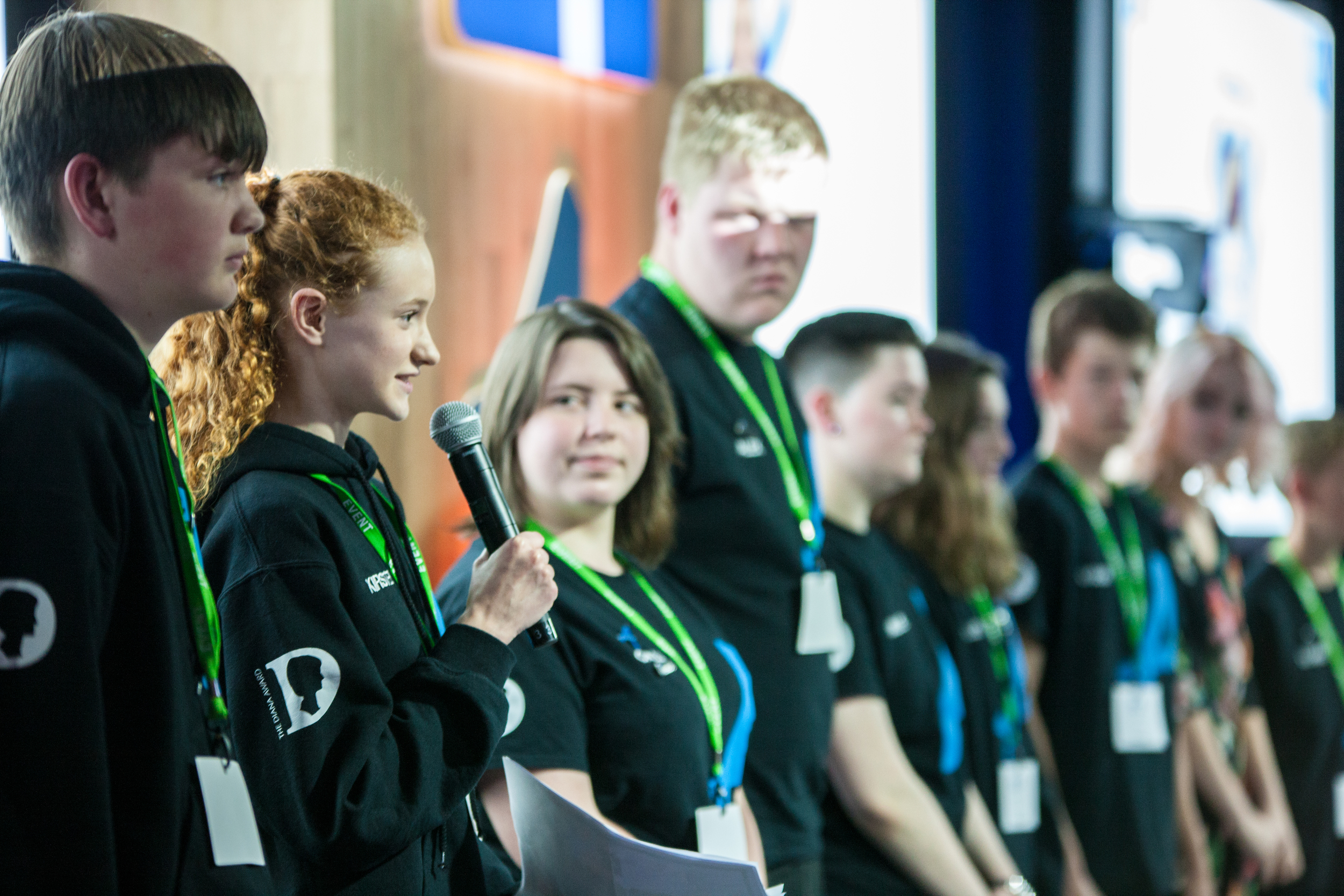 The Showcase Schools
The Anti-Bullying Ambassadors programme has worked with over 3,000 schools. Every year we open up applications to schools in the UK and Ireland to apply to be a showcase school. We visit each of the winning schools and create a short video of their anti-bullying work which is then showcased at the event. Sometimes we get our celebrity supporters involved in the school filming too. This year we were blown away by what students and staff in these three schools are doing to tackle bullying, since being trained...
Hereward College, Coventry
Hereward is a college for young people with disabilities and additional needs. The Ambassadors from Hereward College focus their work around celebrating diversity and encouraging students to be proud of who they are. Making sure that their anti-bullying work is inclusive for all students is key for the Ambassadors. In keeping with this aim, the Ambassadors have created a number of different versions of their Anti-Bullying Policy so it's accessible for all. Union J's JJ, visited the college to check out what they have been up to.
Eastland's Primary School, Rugby
Eastland's Primary School have had Anti-Bullying Ambassadors for two years and have been involved in a number of The Diana Award's events. Lewis Gurney is on the National Youth Board and Liz Vikmanis is a staff regional champion. The Ambassadors pride themselves on spreading positivity in their school through encourage kindness and making young people feel safe at school. The school were recently graded as outstanding for behaviour and safety in a recent Ofsted report.
Newton Abbot College, Devon
Newton Abbot College's Anti-Bullying Ambassadors help to keep young people safe both inside and outside of school. The Ambassadors do a lot of work on e-safety and have posters up around the school promoting what students can do if they have a problem online and who they can talk to about this. The Ambassadors' Befrienders Club helps ensure that students are never lonely at school and always have a friendly face to talk to.
"Being part of such an exciting event and being selected as a showcase school was a wonderful experience that was so uplifting for both the staff and students that were lucky enough to attend. This has given the students an opportunity to reflect on the work that they do, and to see and believe that this work makes a real difference. Our students all feel honoured and proud, The Diana award is very special to them. The recognition and praise from this experience has given them so much and improved their confidence."
- Staff Anti-Bullying Lead, Hereward College
"Wow, what can I say! The School's Showcase event was an absolutely perfect day in every way. The students were full of the day's events all the way home and have been sending their images everywhere.

Thank you again for everything, it will stay in our minds forever."

- Staff Anti-Bullying Lead, Newton Abbot College